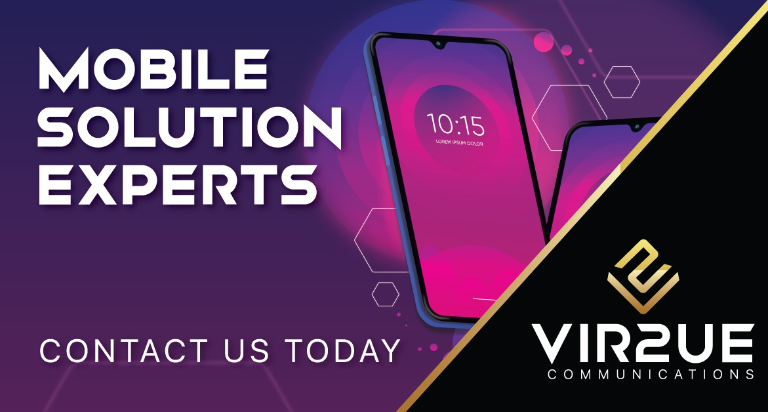 ---
New Vir2ue Business Mobile Specialist
My name is Lewis Finch and I joined Vir2ue Communications in February 2022, I am a newbie to the telecoms industry and have lots to learn, within a short period I've met wonderful suppliers, partners and valued existing Vir2ue clients. 




Welcome to my first Vir2ue blog! 







A little about my work background which is composed primarily of customer relation roles from being a USA travel specialist, marketing executive and working in the second hand car industry. I have worked in a variety of industries and c

ustomer service is always at the forefront of everything I do. At Vir2ue Communications my position will be to develop relationships with new connections to help support and develop their telecommunication services. 


Business Mobile Solutions 



I have already had extensive training in the ever evolving business mobile solutions and will be a specialist in my field. I will be ensuring companies that have business mobiles are compliant, whatever the weather. If your company is regulated by the Financial Conduct Authority, you will need to have your company mobile calls recorded and SMS captured including third party apps like WhatsApp. With employees now choosing to work from home, it is imperative to ensure your business is completely protected. From ensuring companies are compliant to tailoring a solution that their business requires and certifying that they are maximising there business mobiles. 


How can I help your business?
Business Mobile Phone System Solutions | Vir2ue Communications
After evaluating your current telecoms solutions, I will create a package that enhances and supports your business model.

 

We

supply

 

businesses with a fully managed mobile offering, that allows access to a choice of carriers including Vodafone, O2 and EE providing the best network coverage within the companies office location.

 

If compliance is an issue we can provide 

you

 with

 

a

 

best-in-class

 

Mobile

 

Voice

 

Recording

 solution that 

captures

 calls and SMSs without 

compromising

 your end user's mobile 

experience.

 


Over time I seek to learn about the vast variety of products and services that we provide here at Vir2ue Communications. Starting a new role can be very daunting but here at Vir2ue I received a very warm welcome and I look forward to see what the future has in store for me at Vir2ue Communications.


A little about me...
Enough about work… What do I do for fun? I am very passionate about sport and support the best Football club there is, which is of course Chelsea. My weekends are filled with socialising with friends and family. I am very active and enjoy going to the gym, playing golf (badly I must add) and football. 

I hope this introductory blog has provided a modest insight to my personal and work background and how I will be supporting Vir2ue Communications going forward. Thank you for reading and keep posted for more blogs to come!